"RISING STAR ELEVATOR PVT LIMITED"
"RISING STAR ELEVATOR PVT LIMITED"
Welcome to Rising Star Elevator
The company has following areas of business covering three important areas of construction;
New Equipment Business

Includes supply, installation, testing and commissioning of complete range of traction elevators and escalators. The elevator range includes, residential (including but not limited to home elevators & villa elevators), office, service/ goods, hospital elevators. One of the strengths of RSEPL is that the car sizes offered are completely IS compliant and the elevators conform to all the aspects of the relevant Indian Standards/ National Building Codes including the relevant safety aspects. The escalators offered are completely imported designed and suited for Indian conditions. We undertake the installed equipment in our service portfolio after the equipment is handed over to the customer. The spares availability will be ensured to achieve high uptime of the installed equipment, that will be replaced based on the terms of the service contract.

Consultancy Services

Optimization evaluation of the system required based on the application.
Prepare specifications of the elevators/ escalator/ travelators based on optimization evaluation.
Call enquiries from the selected/ shortlisted brands qualifying the requirements.
Preparation of technical comparatives of the offers received and rating based on the qualifying criteria.
Support & co-ordinate technical design approvals, installation and evaluate performance based on qualifying criteria.

Project Management

Prepare the completion schedules for the various activities involved in completion of the complete project.
Co-ordinate with the various associated agencies for completion of the work, based on the awarded scope of work in light of the commercial terms and conditions of the contract.
Supervise and record the various activities of the associates including design approvals.
Conduct site meetings and evaluate the performance of each associate.
Measure the work done and clear the invoices based on contract conditions.
Inspection and evaluate performance of the equipment installed based on qualifying criteria.
We are a solution provider who are committed to safe and feel good transfer of man & material, efficiently and economically.
Our Customers
We are grateful to ALL…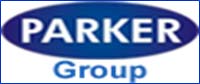 Mahesh Chand Kaushik
J. S. Dabas
Get in Touch for Elevator